Dr. J. Bryan Unruh
Associate Center Director and Professor
Turfgrass Science
Dr. Unruh focuses on providing real-world solutions for today's turfgrass manager. His work centers on water quality (nutrient leaching and runoff) and quantity (drought) concerns, pest management, and new turfgrass cultivar development. He leads a team of scientists and graduate students and works in collaboration with colleagues from the public and private sector.
Programs
Turfgrass Science Research Website
Extension

Dr. Unruh is the state Turf Extension Specialist focused primarily on the Golf and Sod Production industries. He travels extensively supporting county extension faculty and working with the leaders of Florida's turf industry. He is responsible for planning and implementing turfgrass educational field days, seminars, and regional conferences for the state of Florida and the upper gulf coast region. Dr. Unruh shares his knowledge through print and electronic media including the UF/IFAS EDIS system, his website, and social media site.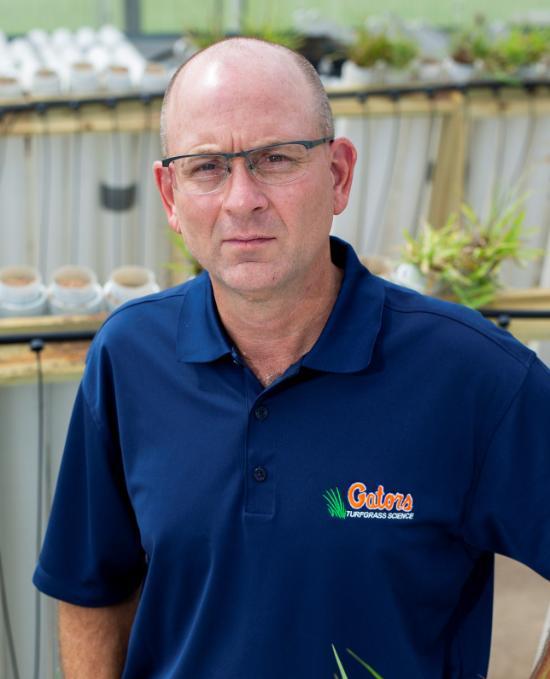 Contact
Jay Admin Rm. 15
UF/IFAS West Florida Research and Education Center
4253 Experiment Rd., Hwy. 182
Jay, FL 32565
850-983-7105
jbu@ufl.edu