Bitter Panicum
Panicum amarum is a tall, clumping, perennial grass with large, wide, silver/blue leaves. The upright growth form will stand out when compared to other species growing on the dunes.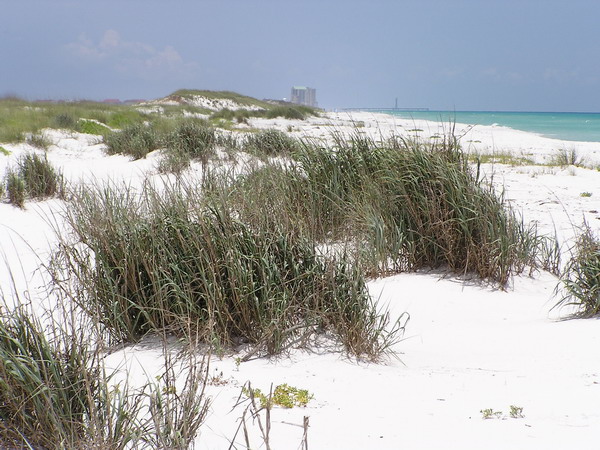 Schizachyrium maritimum is a creeping, perennial grass easily identified by silvery blue leaves. The seed heads, which mature in late summer are distinguished by dense silvery hairs.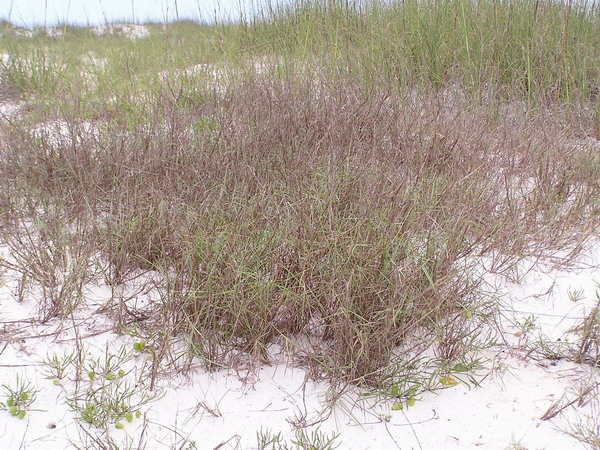 Sea Oats
Uniola paniculata is the dominant plant occurring on dunes and is crucial in the growth and maintenance of coastal dunes. It is a creeping, perennial grass, with narrow leaves and tall prominent flower spikes, which appear in early fall. The seed heads look like spiked oats. It has an extensive underground stem and root system, and burial by sand stimulates sea oats growth!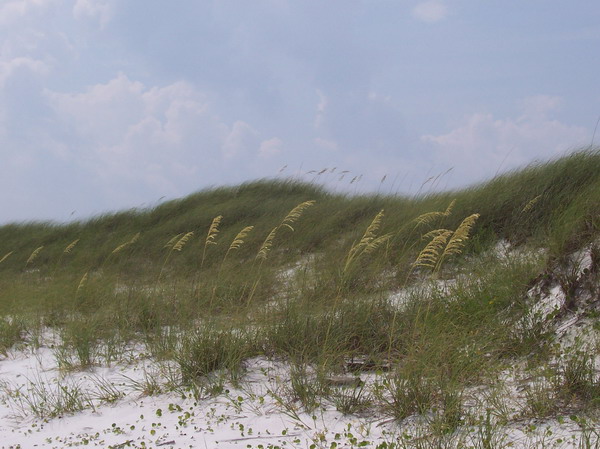 Iva imbricata has sparse, woody, upright stems and fleshy narrow bright green leaves. Small lavender flowers occur in late summer. Beach elder accumulates sand rapidly and produces low rounded dunes.